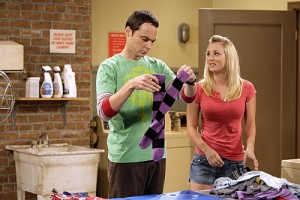 We are reviewing the Complete List of Golden Globe Awards winners of 2011.
Matt Bomer and Kaley Cuoco are on the stage, of course all awesome and legendary to present the best performance by an actor in a television series comedy
The Nominees are:
BEST PERFORMANCE BY AN ACTOR IN A TELEVISION SERIES – COMEDY OR MUSICAL – 2011 Golden Globe Nominees
ALEC BALDWIN    30 ROCK
STEVE CARELL    THE OFFICE
THOMAS JANE    HUNG
MATTHEW MORRISON    GLEE
JIM PARSONS    THE BIG BANG THEORY
And the Golden Globe goes to Jim Parsons!
Are you happy that Jim Parsons wins the Golden Globe Awards for Best Actor in a Television Series Comedy for The Big Bang Theory?
Follow me on Twitter for more Golden Globe information.
Comments
comments