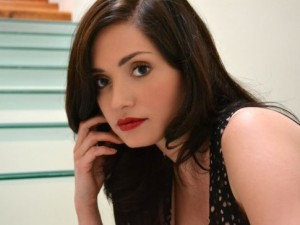 It is no longer a trend, Hispanic audiences are growing bigger, and already beating several of the Broadcast programs, and in this case, Telemundo premiered La Impostora to almost record breaking audiences, as it reached a cumulative audience of 2,386,000 total viewers and 1,168,000 adults 18-49 on premiere night, according to Nielsen. Starring Lisette Morelos and for the first time together, mother and son, Christian Bach and Sebastian Zurita, the original production taped in Mexico averaged 1,608,000 total viewers and 753,000 adults 18-49, becoming Telemundo's best 8pm novela premiere among total viewers in nearly eight years. Locally, the new novela ranked #1 in Miami with adults 18-49, regardless of language and ranked #1 in New York, among Spanish-language networks.
"La Impostora" tells the story of Blanca Guerrero (Morelos), an attractive waitress in the Mexican resort town of Puerto Vallarta who has an extraordinary knack for mimicking other people. A rich and powerful businessman named Adriano Ferrer (Landeta) discovers her talent and hires her to impersonate a millionaire investor from New York. Blanca accepts the challenge, not knowing that living a lie will lead her to true love.
Are you watching La Impostora on Telemundo? After all, there are millions doing it, right?. Follow me on Twitter for more scoop.
Comments
comments