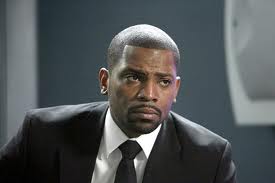 This one I´m on the fence about…
This spoiler of Lie to Me is somehow something I´m not liking very much. Ben Reynolds is leaving Lightman Group!
In order to have more creative room on Lie to Me, writers are cutting FBI contract with the Lightman group, hence meaning Mekhi Phifer is leaving Lie to Me.
Wether it´s a bad move, or a good move we´ll know it next season of Lie To Me. Spoiler is solid.
"The character that's going to be our badge this season is a bent cop, Wolowsky [The Unusuals' Monique Gabriela Curnen], who goes about business in a similar way to Lightman. There's a mutual respect from the get-go. We're working hard to make The Lightman Group a dysfunctional family." says producer David Graziano.
What do you think about this Lie to Me Spoiler? Is Ben Reynolds leaving Lightman Group a good move? Is Mekhi Phifer leaving Lie to Me a loss too big? Is Lightman group FBI contract falling an interesting creative move?
Let me know what you think on the comments.
Also, remember to follow me on Twitter for more scoop and spoilers on Lie to Me and other shows.
Comments
comments