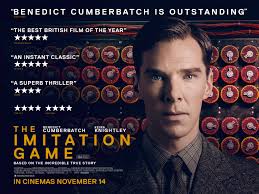 There wouldn´t ever be films if no one wrote them, right? Well… that´s why this award is one of the big ones… the award for writing; in this case Original Screenplay, which means, the film started with a script, and people won´t be grumpily saying that the book is much better, because, well, there´s no book.
The nominees for this one were: Jason Hall for American Sniper, Graham Moore for The Imitation Game, Paul Thomas Anderson for Inherent Vice, Anthony McCarten for The Theory of Everything and Damien Chazelle for Whiplash. Oprah on stage as the presenter for this award.
And the Oscar goes to… Graham Moore for The Imitation Game who goes up to the stage and after nervously thanking the Academy and Oprah, gives the best speech of the night.
What do you think? Are you happy The Imitation Game won the Academy Award 2015 for Best Writing Original Screenplay? Let me know in the comments section. Also, follow me on Twitter for more coverage.
Comments
comments