You know how USA Network is all about Characters, right? Well, tomorrow night, USA Network presents Oscar and Golden Globe-winning actress Gwyneth Paltrow, 'Family Guy' creator Seth MacFarlane and fashion designer Jason Wu as they reveal their most candid, personal thoughts in an exclusive one-hour interview special. Hosted by one of Hollywood's top insiders, VANITY FAIR editor Krista Smith uncovers Gwyneth's dirty sense of humor, Seth's 'Family Guy' regrets and Jason's experience designing Michelle Obama's inaugural ball dress.
You can watch 'Out of Character with Krista Smith' Wednesday, January 11 at 11/10C on USA
Just in case you are living inside of a shoebox:
Who is Gwyneth Paltrow?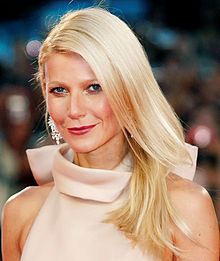 Gwyneth Kate Paltrow is an American actress and singer.She made her acting debut on stage in 1990 and started appearing in films in 1991. After appearing in several films throughout the decade, Paltrow gained early notice for her work in films such as Seven (1995) and Emma (1996) (in which she played the title role). Following the films Sliding Doors (1998) and A Perfect Murder (1998), Paltrow garnered worldwide recognition through her performance in Shakespeare in Love (1998), for which she won an Academy Award for Best Actress, a Golden Globe Award and two Screen Actors Guild Awards, for Outstanding Lead Actress and as a member of the Outstanding Cast. She also won a Emmy Award for Outstanding Guest Actress in a Comedy Series in 2011 for her role as Holly Holliday on the Fox hit TV show Glee in the episode "The Substitute".
Paltrow has portrayed supporting as well as lead roles in films such as The Talented Mr. Ripley (1999), Shallow Hal (2001), and Proof (2005), for which she earned a Golden Globe nomination as Best Actress in Motion Picture Drama. In 2008, she appeared in the highest-grossing movie of her career, the superhero film Iron Man (2008), and then reprised her role as Pepper Potts in its sequel, Iron Man 2 (2010). Paltrow also has been the face of Estée Lauder's Pleasures perfume since 2005. In the same 2011 weekend as winning her Emmy Award she appeared in the number one film at the US box office, the ensemble plague drama Contagion. She is married to Chris Martin, the lead vocalist of Coldplay. They have two children together, Apple and Moses. She is also the face of American fashion brand Coach.
Who is Jason Wu?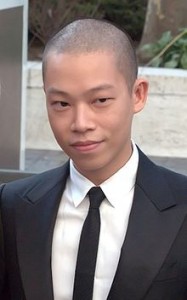 Born in Taiwan, Wu moved to Vancouver, British Columbia, Canada at age nine and attended Eaglebrook School in Deerfield, Massachusetts and Loomis Chaffee, in Windsor ,Connecticut.He learned how to sew by designing and sewing for dolls, and went on to study sculpture in Tokyo. Wu continued this career path at sixteen by learning to create freelance doll clothing designs for toy company Integrity Toys under the lines "Jason Wu dolls" and later "Fashion Royalty". The following year, he was named creative director of Integrity Toys. He decided to become a fashion designer while spending his senior year of high school in Rennes before graduating from The Loomis Chaffee School in 2001, and studied at the Parsons The New School for Design at The New School. He later interned with Narciso Rodriguez.
Who is Seth MacFarlane?
Seth Woodbury MacFarlane is an American actor, voice actor, animator, screenwriter, comedian, producer, director and singer, best known for creating the animated sitcoms Family Guy, American Dad! and The Cleveland Show, for which he also voices many of the shows' various characters.
Will you watch 'Out of Character with Krista Smith' Wednesday, January 11 at 11/10C on USA? Let me know in the comments section.
Also, remember to follow me on Twitter for more USA Scoop.
Comments
comments