It´s never easy to report about the death of a TV star; and in this case, I have to do it regarding the death of one of the stars of HISTORY´s Swamp People: Mitchell Guist.
Mitchell Guist was born on May 18, 1964, and he has passed away earlier today on the swamp, doing what he loved.
Swamp People follow the lives of a group of alligator hunters in Louisiana, and Mitchell Guist had joined the show alongside his brother Glenn for the second season of the show, which is currently on its third, and will come back for a fourth season.
Let´s remember Mitchell Guist the way he and his brother Glenn were introduced to all of us on the show: "These brothers were born and raised on the bayou, and make their living only off the land. On the swamp, They are always up to something—hunting for dinner and using everything the swamp can offer. Their a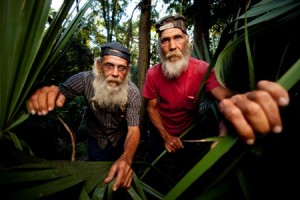 dventures always lead to interesting places."
Our Condolences for everybody on the show, and for Michael Guist family and friends.
Rest in Peace Michael Guist. You will be forever remembered for these two phenomenal seasons on the swamp. You can leave your condolences below too.
Comments
comments