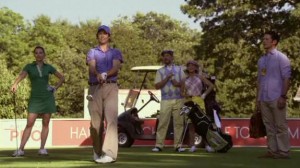 Folks at my favourite can´t miss Network (USA Network) are launching a Giveaway Contest for all Royal Pains Fans from United States and Canada.
USA has your Thursday nights covered with all new episodes of Royal Pains at 9/8c and the network's newest series Fairly Legal at 10/9c.  What will happen to HankMed? Will Divya go through with her marriage to Raj? What does Boris have in store for Hank's father Eddie? Find out when all-new episodes of Royal Pains return at a new time!  Royal Pains stars Mark Feuerstein, Paulo Costanzo, Reshma Shetty, Henry Winkler, Campbell Scott and more!  Visit the official Royal Pains website at http://www.usanetwork.com/series/royalpains/ for exclusive content and become a fan on Facebook at http://www.facebook.com/royalpains.

I already posted something about the Midseason Premiere of Royal Pains – Mulligan.
ENTER TO WIN a Royal Pains Gift Bag! Gift bag includes:

Royal Pains Hat

Royal Pains Bobble Head

Season 1 DVD

Kiehl's Self-Tanning Lotion

Hamptons Dictionary

This prize is courtesy of USA Network and has a Prize pack value of $130, so it´s quite interesting!
And not only that… There will be two winners! Each winner will get one prize pack.
How to participate in this Royal Pains Contest Giveaway by Series And TV?
You should leave a comment (Make sure you put a valid e-mail address) stating who would you like Hank Lawson to hook up with and why.
This Series and TV Royal Pains contest giveaway will be up and running up until February 3rd, 2011. So make sure you are in it!
You can enter White Collar Contest Giveaway and win a gift pack of White Collar, too.
You can enter Fairly Legal Contest Giveaway and win a gift pack of Fairly Legal, too.
Also, you can warm up for the upcoming episodes of Royal Pains by watching this teaser trailer of Royal Pains coming back January 20th 9/8 C on USA Network. As announced in our TV Comeback Calendar 2011, Winter Edition.
Also, make sure to follow me on Twitter for more great TV Contests and Giveaways!
Comments
comments