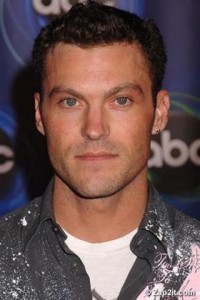 It´s time to talk a little bit about what´s happening on Wisteria Lane. In this case, about the fate of Keith in the show.
Brian Austin Green has been cast as a lead role alongside Harold Perrineau from Lost in the upcoming TBS comedy pilot The Wedding Band.
So does this mean Brian Austin Green leaves Desperate Housewives? In this case it does. Brian Austin Green Is leaving Desperate Housewives and a new love interest for Bree is being cast these days.
When an actor lands a new role it does not necessarily means he´ll be leaving his prior show, see Robert Sean Leonard not leaving House as an example. But some other cases it does.
Well, this one is of the latter. And Wisteria Lane will be less 90210-ish, unfortunately. His character was quite good in it.
In december it was announced that Brian Austin Green joined The Wedding Band pilot where they will play best friends escaping their boring lives by playing in a wedding band.
And now it´s time to realize that this means the end of Keith in Desperate Housewives.
What do you think about this? Will you miss him? Let me know in the comments section.
Also, remember to follow me on Twitter for more Desperate Housewives spoilers and scoop.
Comments
comments