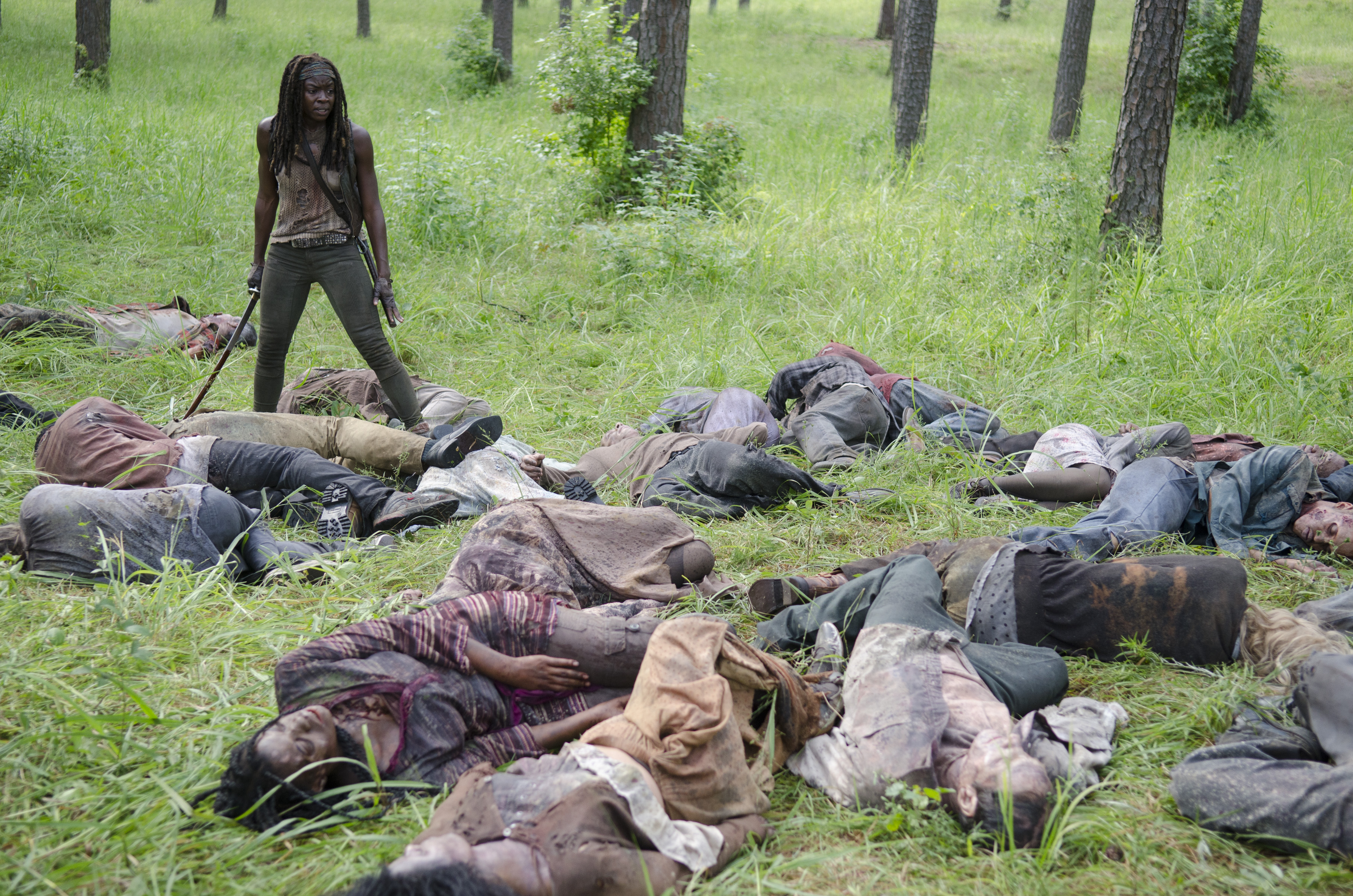 The Walking Dead came back last week with the backseason premiere in the episode nine of season four, called "After". In it we can see that the show is as steady and big a hit as can be; it came back to monster ratings (no pun intended); and most definitely will keep on going like that. Probably the spin off will launch to become also a
bonafide hit for AMC.
Let´s take a deep breath before reading the ratings numbers for the Midseason premiere of The Walking Dead: Ok: 15.8 Million Viewers and 10.4 Million Adults 18-49. TV heaven, and the show goes on premium cable!
But the scenes and the plots for the show explain those numbers: The new run started filled with action, as you can see in the clip below where Michonne dispatches walkers in this talked about scene from the mid-season premiere.
Watch under your own discretion.
But I want to also share something quite interesting, as my friends from Wish.co.uk prepared an infographic about how much money is there in zombie economy, when you put together movies, TV shows, games, books and all.
A hint before you read the Infographic: A ton!

How Much is The Zombie Economy Worth? [Infographic] by the team at wish.co.uk
What do you think about this? Let me know in the comments section. Also, follow me on Twitter for more scoop on The Walking Dead and all things zombies.
Comments
comments