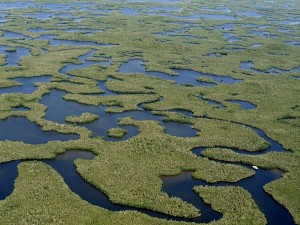 Ok, I am still to go to South Florida for my first visit down there.
But I already covered my trips to New York, to Los Angeles and to San Francisco for this blog, and you know what have all those pieces been missing? The anticipation article.
I still don´t know what I loved the most, as I still haven´t gone, but I know what I am most happy to be getting ready to:
The possibility of checking the Everglades: 
I am not sure if it is because of Miami Vice and all the movies and shows there; but there seems to be a particular thrill about visiting that National Park and those Inlets, and traveling in those funny looking boats with fans and the Caymans, Alligators and Crocodiles are also a plus. Hope I don´t fall in the water though.
Theme Parks and making my inner child / fanboy happy
I mean, come on, there´s Walt Disney World and all its parks, Universal Studios and the Islands of Adventure, the Harry Potter park, Legoland, and so much more that I can only smile when thinking ahead.
The Beaches and Keys
"Bermuda, Bahama, come on pretty Momma, Key Largo, Montego, oohh why don´t we go to the Kokomo´s". If South Florida Beaches were alright for the Beach Boys they are alright for me. I am looking forward to Fort Lauderdale, Daytona Beach and many more.
The Orlando Magic
I write about TV shows, and I am crazy about TV Shows, but there are only two things I am crazier than TV Shows: Basketball and Chess. And I get to see m San Antonio Spurs playing the Orlando Magic at the Amway Center. Can´t ask for more.
All those gems and attractions less talked about
For those I will have to write individual pieces too, as not everybody is familiar with them, but there are tons of stuff to do in Miami, Orlando and all of South Florida: from fast driving luxury cars to sky diving, to surfing, to playing golf, to outlet shopping, to an immense etcetera. So, keep coming back to this site as I will be posting tons of stuff from my upcoming trip. One thing is certain though, if I am going to South Florida, air conditioning is a must, and so, the rental car and the hotel will have that for sure and I´ll be spraying myself with sunscreen and insect repelent. I can´t let some mosquito, heat or sunburn get in the way of having fun!
Comments
comments