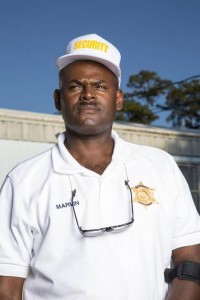 In what is the first show over 300 I already reported this year as coming back, TLC renews Welcome to Myrtle Manor for season two. The second season order for the show include ten more episodes of the show that averaged 1.1 million viewers in its freshman run.
Thing is, even though the show´s been renewed, the fate of its cast members is still undecided, as three of them were arrested last month in three different incidents, Amanda Lee Adams and Lindsay Brooke Colbert both with DUIs and Taylor Jonathan Burt because of being accused of having sexual intercourse with a minor. 
Formerly Patrick's Mobile Home, Myrtle Manor has been handed down from generation to generation.  The trailer park landlord Becky took over the reigns from her father and owner of the park, Cecil, and is feeling the pressure to succeed.  The recent name change and other improvements to the establishment– including a new hair salon and above ground swimming pool – are part of a larger effort to turn the mobile home community into a "5-star resort."  A transient community, the residents of Myrtle Manor come from all walks of life – some have lived there for 30 years, others only 30 days and like the legions of tourists visiting Myrtle Beach, they treat everyday like a vacation.  From wacky hijinks and relationship drama, to evictions and backyard brawls, there's never a dull moment inside the Manor.  While at first glance it seems very different from the places most of us live, at its core, it's a neighborhood and although these colorful characters may argue, scream and fight, at the end of the day, they abide by trailer park law – you mess with one, you mess with the whole trailer park.
I guess Joel McHale from The Soup will be happy that Welcome to Myrtle Manor has been renewed as he will be able to make more jokes on Blitler.
What do you think? Are you happy Welcome to Myrtle Manor got renewed? Follow me on Twitter for more scoop on shows getting renewed like Welcome to Myrtle Manor, or check the complete and updatable lists of renewed shows of 2013 and cancelled shows of 2013.
Comments
comments