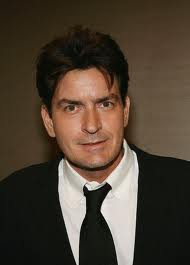 Charlie Sheen is definitely a guy who´s making the headlines every day for something.
Well, folks at Extra did an outstanding job in compiling the Best 25 Charlie Sheen Quotes.
In this case they are not the best quotes from his characters, but the best quotes from Charlie Sheen himself.
Update: Charlie Harper dies on Two and a Half Men
Top 25 Charlie Sheen Quotes
25- There´s a new sheriff in town. And he has an army of assassins
24- C´Mon bro, I won best picture at 20. I wasn´t even trying. I wasn´t eveb warm
23- If you are a part of my family, I will love you violently
22- I wish Chuck Lorre nothing but pain in his silly travels especially if they wind up in my octagon
21- You can´t process me with a normal brain
20- It´s just strafing runs in my underwear before my first cup of coffee, because I don´t have time for these clowns
19- Clearly I have defeated this earthworm with my words… imagine what I would have done with my fire breathing fists
18- I´m an F-18 bro
17- Can´t is the cancer of happening (I like that one though)
16- I don´t live in the middle anymore, that´s where tou get slaughtered, that´s where you get embarrassed in front of the prom queen… it´s just not an option.
15- I closed my eyes and in a nanosecond I cured myself. The only thing I´m addicted to is winning. This bootleg cult, arrogantly referred to as Alcoholics Anonymous, reports a 5 percent success rate. My success rate is 100 percent
14- I´m sorry man, I got magic and I got poetry in my fingertips, you know, most of the time, and this includes naps
13- For now, I´m just going to hang out with these two smoking hotties and fly privately around the world. It might be lonely up here, but I sure like the view
12- You have the right to kill me, but you do not have the right to judge me. That´s the whole movie. That´s life
11- Look what I´m dealing with, man, I´m dealing with fools and trolls
10- I´m tired of pretending I´m not a total bitchin´ rock star from Mars
9- Bring me Dr Clown shoes
8- If you borrowed my brain for five seconds, you´d be like "Dude! Can´t handle it, unplug this bastard!" It fires in a way that´s maybe not from this terrestrial realm
7- I am a battle-tested bayonets, bro
6- I´m so tired of pretending my life isn´t perfect and bitching and just winning every second and I´m not perfect and bitchin´
5- The run I was on made Sinatra, Flynn, Jagger, Richards, all of them look like droopy-eyed, armless children
4- I will not believe that if I do something then I have to follow a certain path because it was written for normal people. People who aren´t special. People who don´t have tiger blood and Adonis DNA
3- I am on a drug called Charlie Sheen. It´s not available because if you try it you will die. Your face will melt off and your children will weep over your exploded body
2- I was banging seven-gram rocks, because that´s how I roll. I have one speed, I have one gear. Go
1- #Winning
What did you think about the top 25 Charlie Sheen Quotes?
Let me know in the comments section.
Also, remember to follow me on Twitter for more Charlie Sheen scoop.
Comments
comments