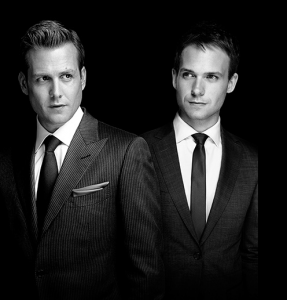 Television is brutal like this. You get attached with a character on one show, and then Boom! Gone. And then there´s the grieving process with all the stages and all when you go from denial all the way to acceptance. but good thing about television is we get to see them on new roles. And although we will all surely miss Catelyn Stark on the next season of Game of Thrones after her epic death last season, but fans of Catelyn (the talented Michelle Fairly) can check her out as she guest stars this season on USA Network's SUITS! This will surely be a 'cut throat' third Season of Suits as we pick up after Jessica's betrayal of Harvey and the merger between Pearson and Darby's British firm.
I will, as I usually do, my article previewing the premiere as to make things more interesting and let you build up on the tension (Luckily I already got the episode in my hands, ready to watch, courtesy of USA).
But for now, watch the Preview Video Teaser from Suits Premiere, with Catelyn Stark as guest star, in what we like to call: "Game of Suits"
And don´t forget, Suits premieres Tuesday, July 16 at 10/9C on USA. Will you watch? Follow me on Twitter or Pinterest for more scoop.
Comments
comments