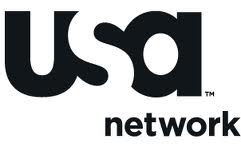 As I always say, the never can miss network USA has greenlit three pilots order, upping its pilot order to a record setting six (if you add A Legal Mind, Necessary Roughness and Common Law previosuly announced).
In this case USA picked up three pilot as cast contingent, (which means that they will go forward with the show if after the pilot it can snatch some big name to headline the show).
Three USA pilots pickups are:
Eden, Over/Under and Wild Card
What is Eden About? Plot for USA Pilot
Eden is from UCP and is about a young hotel worker who, with the help of his escaped con artist cousin Eddie, gets a job as the concierge at an elite NYC hotel.  Together they manage to provide the hotel guests with whatever they desire, at whatever the cost. Written by Ken and Mary Hanes (Til Death Do Us Part).
What is Over / Under About? Plot for USA Pilot
Over/Under from Fox TV Studios in association with UCP, is about a day trader with a gambling problem who's fired from his job six months after a bad trade costs his firm millions. Shut out of the job market, he and his wife retreat to a neighborhood on the cusp of gentrification. He finds an unlikely partner and starts to turn his life around in an unexpected way. Written by Sheila Callaghan (United States of Tara) and executive produced by Dan Halsted (Garden State).
What is Wild Card About? Plot for USA Pilot
Wild Card, from Fox TV Studios, is a Las Vegas-set procedural about people behaving badly, and two very different lawyers. Executive produced and written by Stephen Godchaux (Spin City).
Will you watch These pilots from USA? How do they seem? If they are anything like Psych, Burn Notice, White Collar, Covert Affairs, In Plain Sight, Royal Pains or Law & Order Criminal Intent, they will certainly be worth watching.
Let me know your thoughts in the comments section.
Also remember to participate in Burn Notice giveaway and in Psych giveaway.
Follow me on Twitter for more USA Network scoop.
Comments
comments