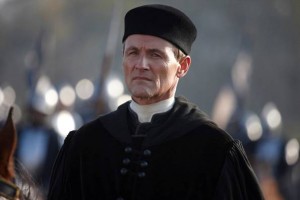 If you would ask me what is the upcoming show I am most looking forward too, there is no doubt here: The Borgias!
And each announcement the show makes, it moves closer and closer to a must watch as it gets.
Let´s remember they already announced Emmanuelle Chriqui to play a guest star role, and a little later the show announced Jeremy Irons will play Rodrigo Borgia, Pope Alexander VI, and just in case, the show will air on Showtime, the same network that brings Dexter and The Big C to name just a few.
Now, another announcement about The Borgias: Colm Feore will play Cardinal Della Rovere in Showtime's The Borgias.
Who is Cardinal Della Rovere?
Meet Pope Alexander VI's  nemesis.  Cardinal Della Rovere views the Pope's  corrupt and blasphemous behavior with disdain and is determined to depose him at any cost.  As he deviously plots a complex scheme and rallies forces against the Pope, Cardinal Della Rovere will inadvertently unleash forces of devastation upon Italy, and bring the full might of the French army to the doorstep of the Vatican.
Do not forget to tune in to the 2-hour premiere of The Borgias on Showtime, Sunday, April 3rd at 9PM ET/PT.  Following the premiere, new episodes will air on Sundays at 10 PM ET/PT.
Will you watch it? Let me know your thoughts in the comments section.
Also, remember to follow me on Twitter for more Borgias scoop.
Comments
comments