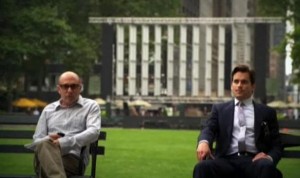 Over and over we reviewed the renewed shows on 2011 and all the cancelled shows on 2011, talking about each and every one of them,and this one is as no brainer as can come. I mean, USA renews White Collar for season four, was there any doubt from anyone this would happen?
Of course not! USA renewed White Collar and it´s just the relief of getting something you already knew becoming official. Nevertheless, it´s good to officially know about White Collar´s renewal.
White Collar season six renewal order consists in a new 16 episodes run, that will start shooting in 2012, to be airing mid 2012. Let´s remember the question wether Elizabeth Burke was kidnapped or killed was midseason finale, and we´ll learn everything about it in the six episodes already set to air late 2011, and early 2012.
In the official statement about White Collar renewal, USA Network co-presidents Jeff Wachtel and Chris McCumber said "We're thrilled to offer our viewers another season that promises some of the best writing in television, unexpected twists and generous helpings of America's favorite bromance".
So, relieved, for the obvious news! What do you think? Are you happy to see White Collar renewed for season four? Let me know in the comments section.
Also, remember to follow me on Twitter for more scoop on canceled and renewed shows like White Collar.
Comments
comments