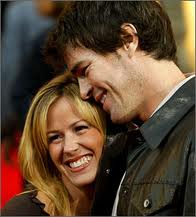 We are reviewing all the cancelled shows and renewed shows of 2011.
And the same day that ABC renewed The Bachelor, ABC also renews The Bachelorette, in this case for a seventh season.
Tonight the Bachelor airs a much expected with a duh kind of decision, but at least we get to know that more roses will be handed both to guys and girls next season.
The Bachelorette season 7 will premiere May 23, and tonight, on Jimmy Kimmel Live it will be announced who will be The New Bachelorette 2011? And also Jimmy Kimmel will have an exclusive interview with the New Bachelorette so as America gets to start knowing her and starts rooting for her in her quest for love.
Many asked me to spoil who is the new Bachelorette, but I am definitely on the dark in this one. I have no clue. Luckily we won´t have to wait that much, just until tonight on JKL.
The Bachelor and The Bachelorette have 23 seasons combined, making them a solid franchise for ABC. Though for me The Bachelorette will always be Trista, there´s a new one announced tonight, a few hours after ABC renewed The Bachelorette, and just out of The Bachelor finale.
What do you think? Are you happy The Bachelorette got renewed by ABC for season 7? Will you watch it?
Let me know in the comments section.
Also, remember to follow me on Twitter for more cancelled and renewed shows news such as this renewal for The Bachelorette.
Update: Who is the New Bachelorette for season 7?
Ashley Hebert was revealed as the next Bachelorette star on Jimmy Kimmel Live.
Who is Ashley Hebert, the New Bachelorette?
The 26-year-old dental student from Maine was one of three women remaining on the just-concluded season of The Bachelor. Brad Womack opted to break things off before the final rose ceremony.
What do you think about Ashley Hebert as the New Bachelorette? Hit the comments section!
Comments
comments