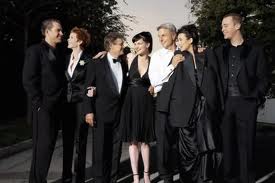 We are reviewing all the cancelled shows and renewed shows of 2011
And the year came out in its first week already giving way to a couple renewals.
CBS renews NCIS for a ninth season, and it should not surprise anybody because the show set a new series record in total viewers with 22.9 million and its star Mark Harmon signed a new two-year deal to continue on the hit show.
Mark Harmon will earn half a million dollar per episode in what I call a "I would do it in a heartbeat" kind of deal.
CBS Entertainment President Nina Tassler says why the decision to renew NCIS for season nine was a go: "It's simply amazing that a show in its eighth season continues to perform at such an elite level,"
Do you want more reasons to renew NCIS for season nine? Last season, NCIS became the  most watched scripted program on television, with an average audience of 18.9 million viewers. It continues to be No.1 among all scripted shows this season and has actually increased its viewer average to 19.6 million. Additionally, NCIS has been one of the best-performing drama series in off-network syndication, with highly-rated reruns on USA, and internationally.
What do you think about NCIS renewal order for season nine? Will you watch it? Let me know your thoughts in the comments section.
Also, remember to follow me on Twitter for more cancelled and renewed shows news like this one about NCIS renewal.
Comments
comments