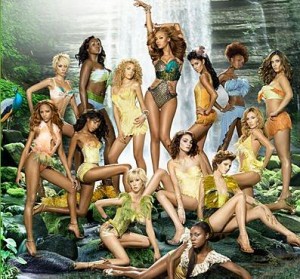 Still catching up on all the cancelled and renewed shows that happened in the last month and a half or so.
CW renewed America´s Next Top Model for two more cycles, including one that´s going to feature past contestants in the first ever "All Stars" cycle. America´s Next Top Model All Stars will feature the models who became breakout characters and who had the most memorable stories from past cycles.
Renewal for America´s Next Top Model is not a surprise, since the reality show competition has been steady as a trademark from the fifth network.
So, next year we will have two more cycles of ANTM, one an All Stars cycle, one a regular one.
Which cycles are still needed on ANTM and these are just my two cents:
– Complete Plus Sized cycle
– Male cycle
– International cycle (bring 12 contestants from all over the world)
– Pretty girls cycle (We´ve had it with the exotic beauties, aka, "I wouldn´t hit on her in a bar cycles")
– Veterans cycle
What do you think about this? Are you happy CW renewed America´s Next Top Model for a two more cycle? Let me know in the comments section.
Also, remember you can follow me on Twitter for more renewed as America´s Next Top Model Show news.
Comments
comments