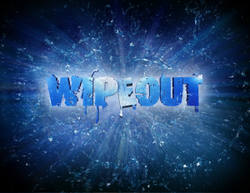 Another renewal coming. ABC renewed Wipeout for season five, so the hit game show will come back for a new run next year, but with a change at the helm, since Jill Wagner will be replaced as co-host  by True Beauty´s Vanessa Minillo.
"We will miss Jill, but are thrilled to welcome Vanessa to the team and excited to bring her enthusiasm to the show," said Wipeout creator and executive producer Matt Kunitz. "She is a great host with a fun and natural energy that our viewers will love."
Season five renewal of Wipeout will come next summer and winter, and the current season is premiering June 23, so ABC renewed Wipeout as a buzz making announcement prior to the premiere. Both John Henson and John Anderson will stay as hosts.
32 international versions of Wipeout show the success of this game show juggernaut, maing ABC renewing Wipeout for a fifth season a no brainer decision that everyone new was coming.
The same day as CBS renewed The Amazing Race, another network moves forward on announcing an expected renewal too.
What do you think about this? Are you happy ABC renewed Wipeout for a fifth season? Let me know in the comments section.
Also, remember you can follow me on Twitter for more renewed as Wipeout Show news.
Comments
comments