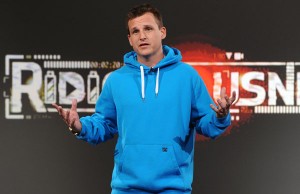 More info to update lists for renewed shows on 2011 and all the cancelled shows on 2011, and this time another show is coming back.
It appears that being funny is far more important than being original, so MTV renews Ridiculousness for season two, and the search for funny viral online videos continues for Rob Drydek´s show.
It is the same premise as Tosh.0 on comedy central, and that show is just an evolution from America´s Funniest Home Videos and Animal Planet´s Funniest Videos.
But hey, as I said, at least it´s funny what Rob Drydek brings every episode to the screen of MTV, and even Sterling Steelo Brim adds something to the show with his less funny than Drydek´s comments, but still ok. What I´m dumbfounded about is the role of Chanel West Coast though, what is she doing there? She´s not funny, not witty, not that hot, and definitely laughs quite annoyingly.
Back to the point, MTV renews Ridiculousness for a second season for 2012. And there will be probably more viral videos and weird searches done on Bing (they don´t Google, they Bing).
What do you think? Are you happy MTV renewed Ridiculousness for season two? Let me know in the comments section.
Also, remember to follow me on Twitter for more cancelled and renewed as Ridiculousness shows scoop.
Photo Credit Kristian Dowling
Comments
comments