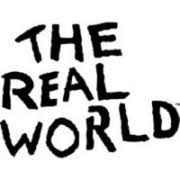 We are reviewing all the cancelled shows and renewed shows of 2011. It´s never easy to get renewals; it´s even harder to get them past season 10, imagine if you get a renewal for seasons 27 and 28…
Well, folks at MTV don´t have to imagine all that much since they renewed The Real World for seasons 27 and 28.
The show is currently airing season 25 and in process of casting season 26, and now two more cycles are confirmed.
This renewal order for The Real World at season 28 makes it the longest running reality series in US TV history. Not bad, huh?
Season 25 is Real World Las Vegas and has ranked #1 with P12-34 in its time period, gaining solid double digits numbers from the previous one.
Jonathan Murray, Executive Producer said on official statement: "The Real World has remained relevant for 25 seasons because it continues to capture the lives of young adults, hold a mirror to the challenges they face, and truly reflect the current generation,"
Talk about young adults who are not so young anymore with a so long series. Imagine they are almost 15 years older now.
What do you think about The Real World getting renewed for seasons 27 and 28 by MTV? Will you watch?
Let me know in the comments section.
Also, remember to follow me on Twitter for more Cancelled and Renewed Shows scoop as this The Real World one.
Comments
comments