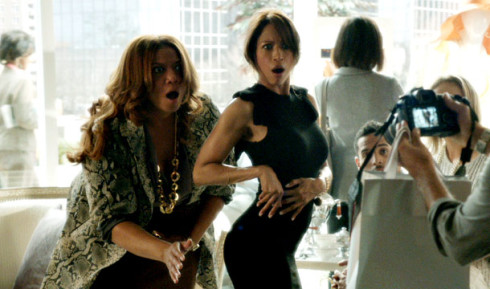 As usual, we are reviewing all the cancelled shows on 2011 and the renewed shows on 2011… and this one should shock no one. VH1 has renewed Single Ladies for a second season. Its freshman first scripted long hour series had solid ratings for the whole first season run that will come to season finale on August 8. So that means renewal for Single Ladies.
What is Single Ladies, the recently renewed shows from VH1 about? Plot Synopsis
"Single Ladies" is a comedic drama about Val, Keisha, and April – three best friends with different philosophies on sex and relationships.
Val ( Stacey Dash) is an ambitious aspiring fashion mogul who wants to find a true partner. Keisha (LisaRaye McCoy), on the other hand, is a former video dancer just looking for a rich man to keep her in style. April (Charity Shea,) has supposedly found the perfect man and the perfect marriage – but is learning that marriage isn't necessarily a happy ending.
"Single Ladies" is a modern, sexy series set in the world of Atlanta fashion, music, and celebrity that will constantly explore which woman has the right approach to relationships.
What do you think? Are you glad to see VH1 renewing Single Ladies? Let me know in the comments section.
Also, remember to follow me on Twitter for more Cancelled and renewed shows news such as this renewal for Single Ladies by VH1.
Comments
comments