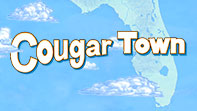 More information to fill the lists for cancelled shows of 2012 and renewed shows of 2012.  And this one has a bittersweet flavour to it. ABC cancelled Cougar Town, and that was bad news, because the cul-de-sac is awesome to watch, but then, when hope was getting lost TBS came to save the day, and picked up the show from cancellation and have it moved to cable.
The pickup means a 15-episode fourth season to debut in early 2013 is coming our way. So, it´s both Cougar Town getting cancelled on broadcast, but renewed in cable.
"Cougar Town is a smart, whimsical sitcom that draws its humor from likable, relatable characters," said Michael Wright, president, head of programming for TBS, TNT and TCM. "We are thrilled to have Cougar Town moving to the TBS neighborhood as the network continues to expand its slate of original comedy series."
Courteney Cox stars as Jules Cobb in her Golden Globe® nominated role as a recently divorced mom in her forties facing the often humorous challenges, pitfalls and rewards of life's next chapter. Along for the journey is her son—a college freshman, ex-husband, and friends who together make up her dysfunctional, but supportive and caring extended family… even if they have a funny way of showing it sometimes.
Jules' circle of friends, a.k.a. "the cul de sac crew," includes next door neighbor Ellie (Christa Miller), her sarcastic, unapologetic confidante; Ellie's average, but loveable husband Andy (Ian Gomez); Grayson (Josh Hopkins), the overly flirty neighbor from across the street who's also her "someday guy;" Laurie (Busy Philipps), her younger, feisty protege; ex-husband Bobby (Brian Van Holt), a classic under-achiever who tests her patience; and Travis (Dan Byrd), her dry and witty son who more often than not is the adult observer amongt the group.
What do you think? Are you happy that Cougar Town got renewed by moving to TBS? Let me know in the comments section.
Also, remember to follow me on Twitter for more scoop about shows getting renewed as Cougar Town did.
Comments
comments