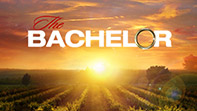 More information to fill the lists for cancelled shows of 2012 and renewed shows of 2012.  And the fairy tale without a happy ending is going to come back, since ABC renewed The Bachelor for season seventeen. I was thinking about this one and I knew it was coming back fot sure, but that does not change my mind about it not getting the deal done. They go looking for the happily ever after kind of love, but they can´t manage to stay together longer than reunion show in most cases, and a couple of years at most. Not what I would call a successful relationship.
One lucky gentleman is introduced to 25 lovely ladies. The bachelor gets to spend a little time with each and every woman he meets. Sometimes as a group, sometimes one-on-one. There are even times when the bachelor must take out two women at once. It's a whole new spin on "double dating." Hoping for a goodnight kiss, girls? Well, take a number and wait your turn.
What do you think? Are you happy that The Bachelor got renewed? Let me know in the comments section.
Also, remember to follow me on Twitter for more scoop about shows getting renewed as The Bachelor did.
Comments
comments