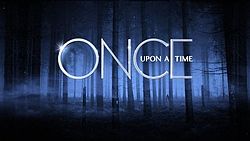 More information to fill the lists for cancelled shows of 2012 and renewed shows of 2012. And today will be marked in TV history as one heck of a day, with over thirty renewals and over ten cancellations. So people like me, reporting is running non stop.
This one, is a good one: ABC renewed Once Upon A Time for a second season, in a "there was only the official announcement needed" kind of news, since the show has been performing very solidly since the premiere, and averaged well over 12 million viewers and nearing 4 points in the adult demo.
What is Once Upon A Time about? Plot Synopsis
Emma Swan gets the surprise of her life when Henry, the son she gave up 10 years ago, arrives on her doorstep. Returning the boy to his adoptive mother becomes complicated when Henry reveals a stunning theory to Emma. Everyone in Storybrooke, Maine is a fairytale character under a curse, and Emma – as the long lost daughter of Snow White and Prince Charming – is the one who can save them all. The story unfolds; interweaving scenes of the drama in the sleepy New England town and the inhabitants' past lives in the world of fairy tales. The timeless battle of good vs evil is ready to begin again.
What do you think? Are you happy that Once Upon A Time got renewed? Let me know in the comments section.
Also, remember to follow me on Twitter for more scoop about shows getting renewed as Once Upon A Time did.
Comments
comments