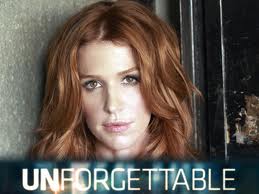 This show, Unforgettable had been cancelled a while back, and was reportedly shopped around. And it was a shocker, since it was the highest rated show to be cancelled this season. So now I need to go back and edit my lists for cancelled shows of 2012 and renewed shows of 2012. This time it´s official that Unforgettable gets renewed for a second season. 
Poppy Montgomery´s star vehicle will come back and it´s a tale of a reviving show that really deserved a second season.
And now, CBS has decided to renew Unforgettable, and bring it back for a second season of thirteen episodes.
https://twitter.com/CBSTweet/status/218856952900489217
We will have to wait for a bit until the show comes back, since it´s getting scheduled for season two on Summer 2013.
To sum it up, Unforgettable is still a current tv show, that follows a female police detective with an unusually detailed memory.
And now it´s time to confirm that CBS renewed Unforgettable for season two towards a 2013 premiere.
What do you think about this change of heart from CBS and the renewal of Unforgettable for a new season? Let me know in the comments section. Also, remember to follow me on Twitter for more shows getting renewed as Unforgettable did scoop.
Comments
comments