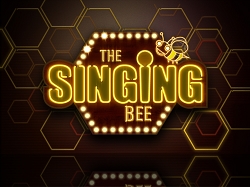 More news to come to join our lists for cancelled shows of 2012 and renewed shows of 2012. In this case for the happy list, but let´s face it, it´s not even a bit of shocking news at all. Since it´s one of the cabler flagships for three seasons already. CMT renewed The Singing Bee for season four. That is season four on Country Music Television, and season five overall, as the show premiered originally on NBC.
Show´s presented by Melissa Peterman, the beloved quirky nemesis of Reba McIntyre, Barbra Jean in Reba.
Season four (third on CMT) consisted of 10 episodes and last aired in June 2011, whereas a date for the new season in 2012 is yet to be known by me, my guess is it will be around April 2012.
There are thirty international versions of the show, including the Australian version that includes original host Joey Fatone, the Chilean HIT: La fiebre del karaoke, a version hosted by Sergio Lagos; the Brazilian version that includes a first order of over fifty episodes, but there are a lot of others, from Morocco to Finland, from Colombia to Phillippines.
What do you think? Are you happy CMT renewed The Singing Bee for season four? Let me know in the comments section.
Also, remember to follow me on Twitter for more shows getting renewed as The Singing Bee did.
Comments
comments