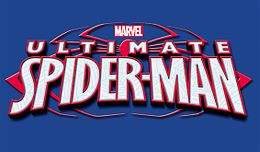 More information to fill the lists for cancelled shows of 2012 and renewed shows of 2012.  And this was a no brainer, specially after the overwhelming hit that turned out to be The Avengers. Disney XD renews Ultimate SpiderMan for a second season, Ultimate Spider-Man follows the adventures of New York's friendly neighborhood Spider-Man who joins S.H.I.E.L.D.'s exclusive training program alongside four other teens. Season 2 will have a strong Avengers feel on the heels of Marvel's movie breaking boxoffice records. 
The new season of Ultimate Spider Man will have other superheroes joining forces with Spdey, namely IronMan, Thor and Hulk among others.
The show will switch its name to SpiderMan and The Avengers, raising some doubts about the fate of the other show that airs paired to it, The Avengers: Earth's Mightiest Heroes, although Disney XD haven´t said anything pertaining a cancellation of sorts.
Ultimate Spider-Man is an American animated television series based on the superhero Spider-Man comics, published by Marvel Comics, including some elements of Marvel's Ultimate line of books. The series is written by Brian Bendis (who also writes the comic book series Ultimate Spider-Man), Paul Dini, and Man of Action (a group consisting of Steven T. Seagle, Joe Kelly, Joe Casey, and Duncan Rouleau).
What do you think? Are you happy that Ultimate Spider-Man got renewed? How about the name changing to Spider-Man and The Avengers? Let me know in the comments section.
Also, remember to follow me on Twitter for more scoop about shows getting renewed as Ultimate Spider-Man did.
Comments
comments