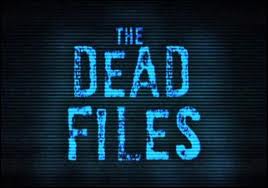 Busy day on Travel Channel huh? With the renewal of Hotel Impossible and Baggage Battles getting renewed too, there´s more info to fill  the lists for cancelled shows of 2012 and renewed shows of 2012.  But also, the same day, Travel Channel renewed The Dead Files for season three. In what was an expected move.
A third season of Travel Channel's popular original paranormal investigative series, "The Dead Files," will premiere on Friday, August 10 at 10:00 p.m. ET/PT.
Travel Channel's paranormal investigative series, "The Dead Files" premieres its third season on Friday, August 10 at 10:00 p.m. ET/PT with 12 all-new hour-long episodes. The new season features retired NYPD Homicide Detective Steve DiSchiavi and medium Amy Allan as they travel to new cities and towns throughout America, continuing to solve the unexplained disturbances and phenomena in each location. The two approach every case from their specific areas of expertise, combining their unique and often-conflicting skills to solve each unexplained mystery they encounter. DiSchiavi and Allan's methods and findings remain hidden from each other to preserve the integrity of their findings, until the shocking results are revealed to the client in the compelling, undeniable and often terrifying conclusion. This season, the dynamic duo travels to a variety of locations including Huntington, WV; Joliet, IL; Carmel, NY; Rome, GA; and Garrett, IN.
"The Dead Files" is produced by Painless Entertainment, Inc. for the Travel Channel. For Painless, the executive producer is Jim Casey and the co-executive producers are Ross Kaiman and Rob Rosen. The executive producer for the Travel Channel is David E. Gerber.
What do you think? Are you happy that The Dead Files got renewed? Let me know in the comments section.
Also, remember to follow me on Twitter for more scoop about shows getting renewed as The Dead Files did.
Comments
comments