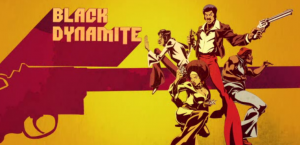 We are adding more and more shows to our renewed shows of 2012 and cancelled shows of 2012. In this case, from the animated front comes the announcement of Adult Swim renewing Black Dynamite for season two. 
Second season renewal order for Black Dynamite is for ten episodes that will be slated to air last quarter of 2013 or first quarter 2014. The show garnered great numbers for the cabler, winning its time period in July among adults 18-34, 18-24, men 18-34 and men 18-24. The rest of the season maintained good numbers, earning it the comeback call.
Like the movie, the show is predominantly a parody of and tribute to blaxploitation cinema. The show continues the story of Black Dynamite and his crew of Bullhorn, Cream Corn, and Honey Bee as they engage in dangerous and over-the-top misadventures sometimes involving African-American stars ex: Michael Jackson (back when he was part of the Jackson 5), O. J. Simpson, Richard Pryor, Mr. T and other famous people like Elvis Presley, as well as Black Dynamite's recurring arch-nemesis President Richard Nixon (the main villain from the film). This show also makes references to the original Black Dynamite movie, such as Fiendish Dr. Wu as the leader of a group of ninjas; however, the show seems to follow its own continuity; as some characters from the film who were killed off are alive in the series.
What do you think? Are you happy Black Dynamite got renewed? You can also follow me on Twitter for more scoop on shows getting renewed like Black Dynamite has.
Comments
comments