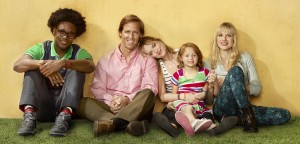 Paired to the announcement for the renewal of The Mindy Project for a full first season, it´s paired new show also joins the lists of  cancelled shows of 2012 and renewed shows of 2012; as Fox renews Ben And Kate for a full season pickup.
The extra pickup order for Ben and Kate is for six more episodes, bringing the freshman season of the laugher to a full season order, and making the case for a second season renewal order later this year.
From writer/executive producer Dana Fox (NEW GIRL, "What Happens in Vegas") and executive producer/director Jake Kasdan (NEW GIRL, "Bad Teacher"), BEN AND KATE follows a pair of odd-couple siblings – one, an overly responsible single mom; the other, an exuberant dreamer – and their friends as they push each other out of their comfort zones and into real life.
BEN AND KATE is produced by 20th Century Fox Television and Chernin Entertainment. The series is created and written by Dana Fox. The series is executive-produced by Fox, Peter Chernin, Katherine Pope and Jake Kasdan.
What do you think? Are you happy Fox renewed Ben and Kate for a full season order? Let me know in the comments section.
Also, remember to follow me on Twitter for more scoop on shows getting renewed as Ben and Kate did.
Comments
comments