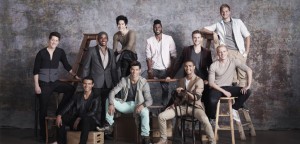 We are getting closer and closer to the end of the year, so the lists of cancelled shows of 2012 and renewed shows of 2012 are rounding out and nearing completion, but, as Nygel Lythgoe himself puts it, there´s a Christmas present yet to unveil, and that is the fact that Fox renewed So You Think You Can Dance for season ten of the dancing competition. As it appear creative changes that the show underwent on season nine paid off as the show is getting the comeback call for another run.
Although the details of the renewal for SYTYCD are still to be announced, show´s creator, Executive Producer and Judge Lythgoe himself tweeted announcing it.
So You Think You Can Dance gets renewed for season ten of what will probably be a season quite similar to season nine. Even though audition tour dates and cities are also to be announced, it has been said by Lythgoe taht the first city on the tour will be Austin, Texas.
SO YOU THINK YOU CAN DANCE was created by Simon Fuller and Nigel Lythgoe and comes from 19 Entertainment and dick clark productions, inc. The series is executive-produced by Fuller, Lythgoe and Barry Adelman.
What do you think? Are you happy SYTYCD got renewed? You can also follow me on Twitter for more scoop on shows getting renewed like SYTYCD has.
Comments
comments