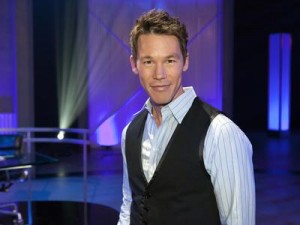 Reality Competitions tend to perform well on our lists of cancelled shows of 2012 and renewed shows of 2012, and this one is not the exception, as HGTV renews The White Room Challengefor a new season to
premiere Friday, October 26, at 1 p.m. ET/PT with host David Bromstad.
Four challengers compete in the White Room Studio hoping to walk away as the contest's best designer and winner of $10,000. They are tasked with transforming their empty spaces using only Hershey's candy and merchandise – in under fifteen hours. During this special competition, not only are challengers battling to design a room of their client's dreams, but the clients themselves can win $5,000.
Up-and-coming and established designers from around the country compete to create the most original, eccentric and outrageous white rooms you've ever seen, made from strange or unusual items. The grand prize? $10,000 in cash! Hosted by David Bromstad and a judging panel headed by Jamie Durie, this is sure to be fast-paced, fresh and full of creative makeovers!
What do you think? Are you happy HGTV renewed The White Room Challenge? Let me know in the comments section.
Also, remember to follow me on Twitter for more scoop on shows getting renewed as The White Room Challenge did.
Comments
comments