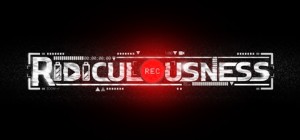 As usual, when more info arises, it goes to the lists of cancelled shows of 2012 and renewed shows of 2012. In this case good news from MTV, renewing Ridiculousness for season three. 
I have to say, I much rather have this show than Tosh.0. Mostly because Rob Dyrdek is much more likeable than Daniel Tosh, but also, because of the comments from Tosh about his being the original show of these long list of viral videos commented shows. I mean come on! America´s Funniest Home Videos is around for ages, Animal Planet´s Funniest videos too, and so on.
But, back to the piece about MTV renewing Ridiculousness for season three:
MTV announced today the pick-up of a third season of Rob Dyrdek's hit viral series "Ridiculousness" with 20 all-new episodes. The hit viral video series breaks down the internet's hilarious, most bizarre and extreme videos, with co-hosts Chanel West Coast and Sterling "Steelo" Brim. A brand-new episode airs tonight at 10:00 p.m. on MTV, featuring recording artist and star of "The Vampire Diaries" Kat Graham, who shares her best one-liners, followed by the network's new scripted comedy series "The Inbetweeners" at 10:30 p.m. ET/PT. Click HERE for a special sneak peek of tonight's "Ridiculousness."
"Ridiculousness" is one of MTV's top series among males and in its time period it's ranked number one with teens. "Ridiculousness" season 2 is averaging a 1.2 P12-34 rating and averaging 1.3 million total viewers each week.
What do you think? Are you happy MTV renewed Ridiculousness? Let me know in the comments section.
Also, remember to follow me on Twitter for more scoop on shows getting renewed as Ridiculousness did.
Comments
comments