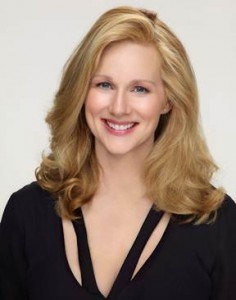 This one is bitteaweet as it seems it´s joining both join the lists of cancelled shows of 2012 and renewed shows of 2012. Showtime renews The Big C for a final season that will only consist of four episodes. This final installment of The Big C will include guest stars Kathy Najimi and Isaac Mizrahi.
Starring Laura Linney in her Golden Globe® Award-winning and Emmy®-nominated role as Cathy Jamison, suburban wife, mother, and teacher whose cancer diagnosis forces her to shake up her life, THE BIG C will wrap its three-season run on SHOWTIME with, THE BIG C: hereafter, a four-part limited event series designed to bring the story to its conclusion. THE BIG C: hereafter stars Linney, Oliver Platt, John Benjamin Hickey, Gabriel Basso and Gabourey Sidibe. The limited event series is produced by Sony Pictures Television, and was created by Darlene Hunt, who also serves as executive producer, along with showrunner/executive producer Jenny Bicks. Laura Linney, Vivian Cannon, Neal H. Moritz, Michael Engler and Richard Heus are also executive producers. Celebrated actress Kathy Najimy and fashion icon Isaac Mizrahi will guest star. Najimy will appear in all four episodes as Cathy's (Linney) no-nonsense therapist who will help her deal with the challenges she faces. Mizrahi, who will appear in several episodes as himself, will play a fashion mentor to Andrea (Sidibe), who will start design school.
"It has been a true joy watching someone as gifted as Laura Linney take Cathy Jamison on her journey these past three seasons," said David Nevins, President of Entertainment, Showtime Networks Inc. "We wanted to take particular care to honor the fans of the show with a compelling and memorable conclusion. We thank Laura, Jenny Bicks, Darlene Hunt, and The Big C's gifted ensemble of actors, producers and crew for the remarkable work they have created."
"THE BIG C succeeded in exploring one woman's journey through cancer in a complex, thought-provoking and darkly comedic way and we're pleased that the story will have a dramatic conclusion with these final episodes," said Jamie Erlicht, President, US Programming and Production, Sony Pictures Television. "We're proud of the awards and accolades THE BIG C has received over the years and we congratulate these accomplishments by the producers, writers, crew and the extraordinary cast."
Najimy's memorable television roles include Numb3rs, 13 seasons on King of the Hill, Desperate Housewives, Drop Dead Diva, Make It or Break It, Franklin & Bash, Mr. Sunshine and Ugly Betty. She also starred for three seasons on Veronica's Closet, for which she received an American Comedy Award nomination. Najimy is internationally known for her portrayal of Sister Mary Patrick in the blockbuster hits Sister Act I and II, which won her an American Comedy Award for Funniest Supporting Actress. In the theater, she starred as legendary Mae West on Broadway in the hit play, Dirty Blonde, to critical acclaim. With Mo Gaffney, Najimy starred in and wrote the Kathy and Mo Show, her long-running off- Broadway play that won an Obie Award and became two HBO specials: Parallel Lives and Kathy and Mo: The Darkside. Najimy's work includes over 20 films, including the upcoming The Guilt Trip alongside Barbra Streisand and starring roles in Hocus Pocus, RatRace, Say Uncle, Hope Floats, This is My Life, The Fisher King, Soapdish and The Wedding Planner. For her nearly 20 years of AIDS activism, Najimy has been honored with the L.A. Shanti's Founder award as well as the L.A. Gay and Lesbian Center's Distinguished Achievement award. Najimy has been published in The New York Times, as well as several national magazines. She contributed a chapter to the book The Choices We Made, which was released on the anniversary of Roe vs. Wade, as well as Five Minutes with the President. She also voiced Wally Lamb's best-selling novel She's Come Undone.
Isaac Mizrahi has been a leader in the fashion industry for almost 30 years. Since his first collection in 1987, Mizrahi's designs have come to stand for timeless cosmopolitan style. Mizrahi is the recipient of many accolades, including four Council of Fashion Designers of America awards. Coveted by Hollywood's most stylish, his classic designs are often seen on the red carpet. Currently, Mizrahi is launching the Isaac Mizrahi New York and Isaac Mizrahi Jeans collections, available in retailers nationwide, such as Bloomingdales and Nordstrom. The collections range from ready to wear, footwear, and accessories to housewares. Additionally, he launched his premiere fragrance, FABULOUS, which debuted with a print advertising campaign shot by famed fashion photographer Terry Richardson. In December 2009, Mizrahi launched his lifestyle collection, "ISAACMIZRAHILIVE!" on QVC, the cable television shopping network. Previously, 2003, Mizrahi pioneered the concept of high-design for the mass retailer with a successful partnership with the Target Corporation.
What do you think? Are you happy Showtime renewed The Big C or sad it´s ending? You can also follow me on Twitter for more scoop on shows getting renewed like The Big C has.
Comments
comments