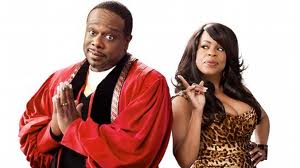 Second day in a row with info to add to the cancelled shows of 2012 and renewed shows of 2012 lists from TVLand, as it renewed The Soul Man for season two. The Hot in Cleveland spinoff had a solid first season, so now, one day after announcing the renewal for The Exes, The Soul Man also got renewed. Show´s star Cedric the Entertainer tweeted the news: Just got word #TheSoulMan has been picked up for season #2,Thank all of you who wrote in and/or just watched me @niecynash bout to Turn Up!.
Still there has been no official announcement on how many episodes this renewal order consists on, as there have not been a release to it.
"The Soul Man" is TV Land's newest original sit-com, created by Cedric "The Entertainer" and "Hot in Cleveland" creator Suzanne Martin. The show revolves around Cedric's character, Reverend Boyce "The Voice" Ballentine, an R&B superstar-turned-minister who takes over as preacher of his father's church. Niecy Nash ("Reno 911") also stars as the reverend's wife, Lolli. The character of Reverend Boyce originated on a second season episode of "Hot in Cleveland" in which Cedric guest-starred.
What do you think? Are you happy The Soul Man got renewed? You can also follow me on Twitter for more scoop on shows getting renewed like The Soul Man has.
Comments
comments