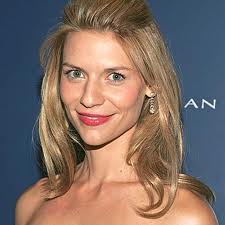 Marking the first project greenlit by Showtime President of Entertainmnet David Nevins, Emmy Award winner Claire Danes (Juliet to DiCaprio´s Romeo) has just signed on to star in Homeland, a new one-hour drama pilot from executive producers of 24, it was announced by Showtime President of Entertainment David Nevins.  A production of FOX 21, the series is loosely based on Gideon Raff's Israeli television series "Prisoners of War."  Set to begin production in January of 2011, the pilot will be executive produced by Howard Gordon and Alex Gansa (24, X-Files). Michael Cuesta (DEXTER) is set to direct.
Casting for the role of Sergeant Scott Brody, the male lead, will be announced shortly.
"Claire is an amazing actress with an intense and varied body of work," said Nevins in making the announcement.  "We feel incredibly lucky to have drawn someone of her talent and accomplishment to what promises to be an extremely important project for us."
What is Showtime Homeland About? Plot
Homeland, which was written by Howard Gordon, Alex Gansa and Gideon Raff, centers on an American soldier taken prisoner during the invasion of Iraq in 2003.  Left for dead, the soldier miraculously returns to the U.S. after years in captivity.  Danes plays Carrie Anderson, a driven CIA officer battling her own psychological demons, who becomes convinced that the intelligence that led to his re-capture was a setup and that this national hero may be connected to an Al Qaeda plot to be carried out on American soil.
The pilot marks the first from David Nevins since he assumed the post of President of Entertainment for SHOWTIME Networks Inc. last August.  Additionally, Homeland reunites Nevins with Gordon and Gansa, who previously worked together on 24 during Nevins tenure as head of television at Imagine Entertainment.
Will you watch Showtime´s new hour long drama Homeland? I´ll give it my fair share of try, specially being in the same network as Dexter, The Big C and Californication.
Let me know your thoughts in the comments section.
Also, remember to follow me on Twitter for more Homeland scoop.
Comments
comments