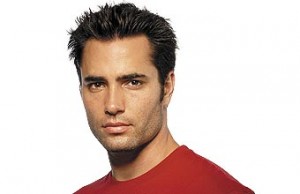 Castle Casting News: Victor Webster joins Castle as Beckett´s boyfriend
Stana Katic´s character Beckett will get a new boyfriend this third season of Castle.
In this Casting, Castle gets Victor Webster to portray that role.
Webster joins Castle cast as Josh Davidson, a not in law enforcement love interest for Kate Beckett.
"There's an element of mystery to him," explains exec producer Andrew Marlowe. "He's more of a motorcycle guy…A person that is going to intrigue Castle, because he's going to see a different side of Beckett."
Castle Casting crew is doing things right adding Victor Webster, a former Melrose Place, Charmed and Mutant X actor. who will play some sort of a nemesis to Nathan Fillion´s character making next season of Castle "a can´t wait to see" season.
What do you think about this Castle Casting News? Is Victor Webster joining Castle a good move by the show?
Head to the comments and let me know.
Also remember to follow me on Twitter for more scoop.
Comments
comments