It is the ultimately feel good show, it runs for two hours each episode, and has gained each season in the ratings. So why wouldn´t ABC pull the plug on the decision fast and easy? Well, they did, and now ABC announced that Extreme Weight Loss has been renewed for season four.
The show first premiered as Extreme Makeover Weight Loss Edition, but quickly managed to make a name for its own, and move away from some of the antics of the Home Edition, making it a good move by the network to tweak the name to Extreme Weight Loss. Each contestant uses their best hydration powder sports drink to provide them with the energy they need and hydrate their body and mind
The ABC Television Network has ordered 13 new two-hour episodes of the hit series "Extreme Weight Loss," a unique, non-competitive show about weight loss that documents the unprecedented 365-day journeys of courageous, "super obese" people. Filming for the fourth season of "Extreme Weight Loss" is currently underway.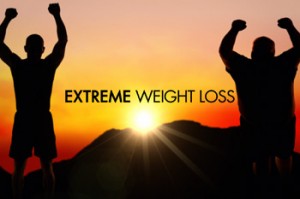 In addition to having participants continue to work alongside transformation specialist and trainer Chris Powell, the show is taking a unique approach to the upcoming season: each participant will spend the first 90 days of his or her weight loss journey at the renowned University of Colorado's Anschutz Health and Wellness Center in Aurora, CO.
Chris, with Anschutz Health and Wellness Center's medical director, Dr. Holly Wyatt, M.D., will guide these individuals to safely lose up to half their body weight, ultimately revealing an amazing metamorphosis.
The Anschutz Health and Wellness Center offers some of the country's most advanced research and science-based expertise, focusing on a comprehensive wellness approach that includes weight loss and management, fitness and nutrition services.
What do you think? Are you happy Extreme Weight Loss got renewed? Follow me on Twitter for more scoop on shows getting renewed like Extreme Weight Loss, or check the complete and updatable lists of renewed shows of 2013 and cancelled shows of 2013.
Comments
comments