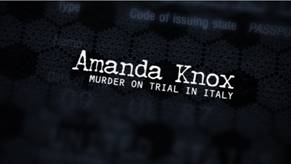 Ever since Heroes got cancelled, everybody is getting probably withdrawal symptoms from it, fortunately we can get our fixes of it when USA airs Covert Affairs with Sendhil Rammamurty, or now that A&E landed Greg Grunberg for a new pilot.
Well, now Actress Hayden Panettiere (The Cheerleader) stars as "Amanda Knox" in the Lifetime Original Movie Amanda Knox: Murder on Trial in Italy.
The movie is based on the international headline-grabbing story of the now infamous American exchange student accused by Italian authorities of brutally killing her roommate.
Amanda Knox: Murder on Trial in Italy premieres on Monday, February 21, 2011, at 9:00pm (ET/PT) on Lifetime Television.
Amanda Knox: Murder on Trial in Italy poses the question of whether Knox (Panettiere), the Seattle honors student accused of murdering her college roommate Meredith Kercher (Amanda Fernando Stevens) in 2007 with her boyfriend Raffaele Sollecito (Paolo Romio) and acquaintance Rudy Guede (Djirbi Kebe), actually committed the crime or was herself a victim.  Referred to as "Foxy Knoxy" by her Italian prosecutor, Guiliani Mignini (Vincent Riotta), and the press, Knox was painted as an oversexed remorseless killer during her two-year trial leading up to her conviction and subsequent sentencing to 26 years in jail.  Harden portrays Amanda's mother Edda Mellas.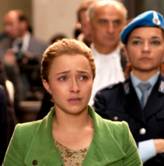 Immediately following the movie at 11PM ET/PT, Lifetime will premiere the hour-long documentary, Beyond the Headlines: Amanda Knox.  The program features Amanda's mother and father, as well as friends, investigators, prosecutors and legal scholars who take viewers inside the Italian justice system and reveal what it's like to be a foreigner locked up and convicted in another country.  Set in the town of Perugia, Italy, and Amanda's hometown of Seattle, the documentary will unravel the legal evidence and allegations to look at what really happened to Meredith Kercher on November 2, 2007 – and what Amanda Knox's role might have been.
Will you watch Lifetime Original Movie Amanda Knox: Murder on Trial in Italy? Let me know your thoughts in the comments section.
Also, remember to follow me on Twitter for more Heroes alums scoop.
Comments
comments