Ok, it´s time to check one of the biggest How I Met Your Mother misteries so far, besides who´s the mother…
Who is Barney´s father on HIMYM? Well, we have the answer, but it comes in the form of a major spoiler. So if you do not want to be spoiled, this is the moment to leave and visit for instance, our Contests and Giveaways.
How I Met Your Mother spoiler: Who is Barney´s father?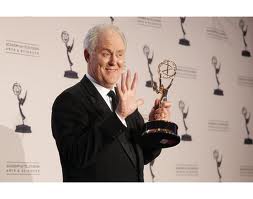 The one and only John Lithgow will portray Barney´s father Jerome Whitaker, in one episode later this season.
It has not been announced yet when to expect this episode when Barney meets his dad to air, but it´s scheduled for this season and it will feature a lot of onscreen talent, since Third Rock from the Sun and Dexter alum comes from a season of winning an Emmy as Trinity Killer, and from killing Rita on Dexter, (I still miss Julie Benz on Dexter).
So this season of How I Met Your Mother has shown us great guests among of those being Doctor Cameron herself (AKA Jennifer Morrison) Hurley (AKA Jorge Garcia), Alan Thicke and Nicole Scherzinger (with the result of the epic Beaver Song on HIMYM by Sparkles and Glitter) and many more.
So, what do you think about John Lithgow being Barney´s dad on How I Met Your Mother? Let me know your thoughts in the comments section.
Also, remember to follow me on Twitter for more How I Met Your Mother spoilers and scoop.
Comments
comments