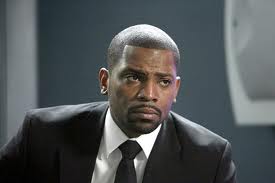 This one I´m still on the fence about…
This spoiler of Lie to Me is somehow something I´m not liking very much. Ben Reynolds is dying on Lie To Me!
I already posted about Lightman Group cutting FBI contract , hence meaning Mekhi Phifer is leaving Lie to Me.
Wether it´s a bad move, or a good move we´ll know it next season of Lie To Me. Spoiler is solid.
What I would like to see happening is that Detective Ben Reynolds lives, giving it room for a comeback later on if they need to reinstate the FBI Contract with Lightman Group.
But, having Det Ben Reynolds dead, and as a consecuence of a FBI rogue investigation, makes it much more likely to make Cal Lightman call it quits with them. We´ll have to wait a bit to confirm if Ben Reynolds is dead or alive on Lie To Me, but it´s not looking good.
What do you think about this Lie to Me Spoiler? Is Ben Reynolds dead and out of Lightman Group a good move? Is Mekhi Phifer´s character dying on Lie to Me a loss too big? Is Ben Reynolds dying on Lie To Me an interesting creative move?
Let me know what you think on the comments.
Also, remember to follow me on Twitter for more scoop and spoilers on Lie to Me and other shows.
Comments
comments