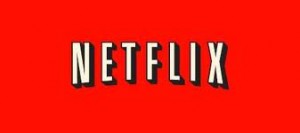 Netflix, extendió hoy su acuerdo con la cadena norteamericana CBS, que, entre otras cuenta con los programas de CBS y de Showtime, para diferentes zonas internacionales, llevando sus contenidos a los usuarios más allá de la frontera estadounidense.
Entre estas zonas del acuerdo se encuentra la de Netflix Latinoamérica, que es la que nos interesa en este caso, aunque también para Netflix en Irlanda, Canada y Reino Unido.
El acuerdo fue anunciado hoy por CBS en Los Angeles y dice que han anunciado en conjunto CBS y Netflix un acuerdo para extender su acuerdo de licencia de contenidos internacionalmente, para realizar streaming de algunos shows selectos en las zonas ya mencionadas.
Si bien no se especificaron detalles del catálogo que aparecerá disponible, se deslizó que los miembros de Netflix de esas cuatro zonas podrán ver las temporadas pasadas de Dexter (por más tiempo), así como shows clásicos como Charmed o Jericho y Los 4400. Otros shows como The Good Wife, Hawaii 5-0, House of Lies y Los Borgia serán anunciados en algunos territorios, y estaremos esperando a ver si llegan a Latinoamérica.
Recuerden que pueden ver el catálogo completo de series disponibles en Netflix Latinoamérica, o seguirme en Twitter para más información sobre Netflix Latinoamérica.
Comments
comments