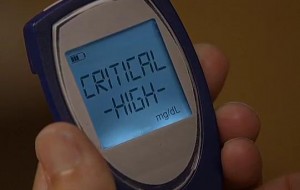 Royal Pains is coming back for its third mid season premiere Wednesday January 18 10/9c. (While you wait, you can enter my Royal Pains Contest and Giveaway)
Remember When we last saw Dr. Hank Lawson (Mark Feuerstein) he was trying to revive an unconscious Eric Kassabian (guest star Wilmer Valderrama) after the patient was given the wrong medicine by Divya (Reshma Shetty), the result of Divya's exhaustion juggling two jobs.  At the urging of Hank, Paige's (guest star Brooke D'Orsay) mom sought treatment for her depression.  The General (guest star Bob Gunton) finally understood the toll his wife's illness took on Paige and Evan.  As the Hamptons summer continues, Divya's secret could be exposed as her HankMed and hospital lives collide, Evan (Paulo Costanzo) tries to fit into his fiancée's complicated family life and Jill (Jill Flint) makes an important decision about her personal and professional life. And most importantly, will HankMed lose its first patient as Kassabian life's hangs in the balance?
Tom Cavanagh ("Ed", "Love Monkey") returns in a multi-episode arc as Jack O'Malley, professional golfer and HankMed client. Jack's sudden return to the Hamptons surprises everyone … especially Jill, who continues to find herself drawn to him.  As Hank grows his friendship with the now healthy Jack, he will soon find himself facing a whole new set of challenges as his medical caregiver.  Although Jack's previous condition has healed, he will soon discover a new medical obstacle tougher than any golf course on the tour.
Recurring season three guest stars include Campbell Scott as Boris, and Brooke D'Orsay as Paige, Kyle Howard as Dr. Van Dyke, Joanna Garcia Swisher as Dr. Nina Greene and Tom Cavanagh as Jack O'Malley.
Royal Pains Mid Season three premiere Farewell to Barnes Spoilers and Best Quotes
Hank: This is gonna hurt Eric
Jill: I have to end this… I have to break up with Hank. rather sooner than later.
Jill: Thank you for talking me through that
Divya: What are friends for?
Jill: Hank, You can´t come to my hospital and accuse my doctors of incompetence, not unless you have any proof
Hank: Yeah, well, I got a whole bottle
Hank: When he went through that ER door he stopped being Eric Kassabian
Lucy: Thank you for coming I´m dying
Hank: You look pretty good for dying
Lucy: I bet if you walk into a bar with that line you can get a date or two
General: You and Paige make it official whenever you are ready. I give you my blessing.
Hank: Since I´ve seen you, what have you eaten?
Lucy: Why? Is there something in my teeth?
Hank: Were you sampling the cake?
Lucy: What? Off the ground? No. It was on the floor more than three seconds.
Jill: You are the one who gave him the IV
Jill: Divya, until this investigation is complete, I have to put you on leave, effective immediately.
General: Remember that blessing I gave you?
Evan: Yes
General: Withdrawn
Hank: You know, you are sexy when you get all administratory
Hank: Executive authority is a known afrodisiac
Paige: Evander Lawson, will you marry me?
Evan: In a heartbeat Paige Collins
Jill: Hank, we gotta break up. I´m leaving.
Lucy: I think I´m having a heart attack
Eric: Divya, I´m not suing
Divya: That was not the reason why I said that
Eric: I know, that´s why I decided it
Divya: I´d like to offer my resignation.
Jill: Divya…
Divya: Please, don´t try to talk me off from it
Jill: I accept it
What do you think? Will you watch Royal Pains Mid Season three Farewell to Barnes premiere January 18 on USA? Let me know in the comments section.
Also, remember to follow me on Twitter  or like Series and TV on Facebook for more Royal Pains scoop.
Comments
comments