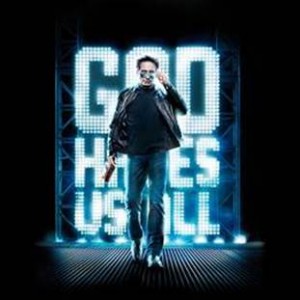 Another pickup news to join the lists of  renewed shows of 2013 and cancelled shows of 2013, in this case for a long time running dramedy, as Showtime renews Californication for season seven, a move that, even though comes early, was very much expected as the show is delivering great numbers and hitting a stride.
The sixth season of Californication is averaging 3.1 million weekly viewers, up 21 percent versus season five (vs. 2.5 million).
CALIFORNICATION (Sundays at 10:30 p.m. ET/PT) stars David Duchovny in his Golden Globe Award-winning role as hedonistic novelist Hank Moody, who struggles to be a good father to his college-aged daughter Becca (Madeleine Martin), while still carrying a torch for her mother, and his ex-girlfriend, Karen (Natascha McElhone). For the sixth season, noted actress Maggie Grace (Lost) has signed on for nine episodes as the infamous rock groupie Faith, who develops an unconventional relationship with Hank. She is joined in two episodes by her former Lost co-star Jorge Garcia as an old contact from Faith's past. International comedy star Tim Minchin takes on the role of Atticus Fetch, a mad-as-a-hatter rock star who will write the music for the Broadway production of Hank's hit novel.  Fetch enlists the ever-cynical Hank to collaborate on the project, which he calls "…a rock opera about love conquering all." Notorious rocker Marilyn Manson will also make a guest appearance. CALIFORNICATION is created and executive produced by Tom Kapinos and executive produced by David Duchovny.
What do you think? Are you happy Californication got renewed? You can also follow me on Twitter for more scoop on shows getting renewed like Californication has.
Comments
comments