Update: Javier Colon is the Winner of The Voice!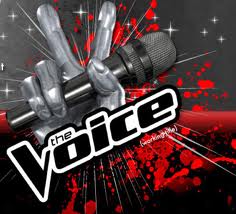 The Voice is knocking everything out of the park, and the hit television reality that made God watch NBC again after Friends final episode (according to jimmy Kimmel at least) is hitting another ball out of the park with a big homerun.
The Voice is going on Tour and it will be called The Voice Live on Tour.
This The Voice Live Tour is yet to be announced, but coach and mentor Adam Levine tweeted "@Javstwtr [i.e. Javier Colon] and @casey_weston are hitting the road in July for #TheVoice Live On Tour. Go check them out. You can thank me later."
We can assume he´s enough of an insider as to know about this The Voice Live Tour right?
My bet is that on Wednesday season finale of The Voice winner announced ceremony will be the moment to also announce The Voice Live on Tour, with cities and dates TBA perhaps, but the announcement made official at the very least.
Another option is that on Tuesday´s episode it may be announced, but Tuesday´s already filled with PitBull, Ne´Yo and Brad Paisley as guests, and The Voice coaches performing You Can´t Always get what you want.
What do you think? Would you go to The Voice Live on Tour? Let me know in the comments section.
Also, remember to follow me on Twitter for the official announcement of The Voice Live Tour and other The Voice Scoop.
Comments
comments