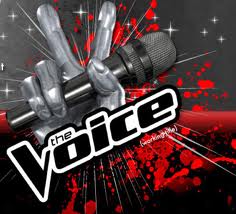 The moment arrived! The biggest new hit show from NBC The Voice, got to the finale of the first season tonight.
And it was all you ever wanted and more probably…
And the winner of The Voice was announced.
First of all, as I said earlier, The Voice Live on Tour was officially announced, so that´s one reason to be excited, but the Final Moment was Here Tonight, when the very first winner of The Voice was crowned.
But ok, it´s time for the spoiler: The winner of The Voice is…
Wait, wait… here´s your final chance to leave the article if you haven´t seen it and don´t want to know who the winner of The Voice is.
The Winner of The Voice is Javier Colon!
Javier Colon won first season of The Voice!
Carson Daly started by revealing that the top two contestants were within two percent of each other's and they were were Dia Frampton and Javier Colon.
Video of Javier Colon winning The Voice season one
What song did they perform tonight on The Voice Finale?
Vicci Martinez and Train's Pat Monahan: "Drops of Jupiter"
Javier Colon and Stevie Nicks: "Landslide"
Beverly McClellan and OneRepublic's Ryan Teder: "Good Life"
Dia Frampton and Miranda Lambert: "The House That Built Me"
What do you think about Javier Colon winning The Voice finale? Let me know in the comments section.
Also, remember to follow me on Twitter for more The Voice scoop.
Comments
comments