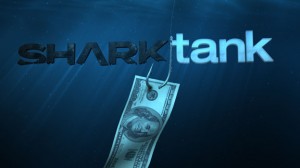 If you are an entrepreneur, there´s a lot of good television on your way so you can get a grip on the whole process of developing your own business, taking care of your finances and your entrepreneurial spirit.
Specially in a world that´s going through a rough time economically.
So, here, a new list, in this case, ranking the best shows for entrepreneurs.
Top Ten Best TV Shows for entrepreneurs
1- Shark Tank on ABC: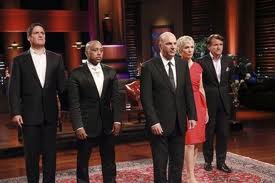 Undoubtedly the best option to watch a show for entrepreneurs, as it is for a lot of different types of entrepreneurs, and you get to see the actual negotiations between entrepreneurs and savvy businessmen investors.
Taking the time to review this show is a good decision, since the question that they ask the  entrepreneurs are 99% of the times the question they should be answering. They know their stuff. Besides, the investments are real and using the "Sharks" own money. That´s an extra interest for the show.
The Sharks are also a special treat:
Mark Cuban: They present him as the outspoken owner of the Dallas Mavericks, but that´s not the biggest thing about him. He knows his stuff. He is a very successful entrepreneur and investor. I am a Spurs fan and I am a Mark Cuban fan. (Maybe I am the only one like that, but I´m his fan for his business know-how) He joined on season three and was a great addition for the show.
Daymond John: He is the branding expert on the panel, and created fashion brand FUBU (which stands for "For Us By Us"). He generally focuses his analysis on the branding aspects of the businesses and is one of the sharks most willing to join forces with the others, seeing the value of the multi-shark investment.
Kevin O´Leary: He is Mr Wonderful and he will appear again on this list for his other show Dragons Den Canada. He is all about the money, sales and revenues. The Sharkest of them all. He has a TV company that produces TV shows and has still to add a TV show out of one of the hopeful entrepreneurs, as he offered on the Canadian show on some ocasion.
Barbara Corcoran: She is a Real Estate Mogul and Marketing Savant. She focuses on the Marketing aspects of the business and has quite a funny "frenemy" dynamic with Kevin O´Leary.
Lori Grenier: Sometimes she joins the Shark Tank, when Barbara Corcoran is not on. She is the queen of infomercials at QVC; she generally goes for the visual products that can be pushed by demonstration. Another interesting perspective.
Robert Herjavec: My personal favourite. He tends to go for the humane side of business, but won´t go for bad investments out of sensibility. He is the tech guy from the show and is the Shark that generally wants to try the products that are presented.
Shark Tank is a must for entrepreneurs.
2- Dragons Den Canada
This show is to canadian TV what Shark Tank is to American TV. The show has been running for seven seasons already.
3- Dragons Den UK
Same as Shark Tank but on British Television.
4- The Suze Orman Show
This show on MSNBC is all about personal finances. Suze Orman surely knows her stuff. You can also follow her YouTube channel.
5- Restaurant Impossible
Chef Robert Irvine turns failing restaurants into good businesses on Food Network. Granted, it´s for one specific area of entrepreneurship, but there are so many good common sense advices taht every small business owner could take and adapt to their own reality.
6- Bar Rescue
Jon Taffer know a lot about making a successful Bar. And this show on Spike TV has all the numbers and science behind the bar business. A can´t miss for anyone interested in that industry.
7- Hotel Impossible
Anthony Melchiorri tells all the business side and how to make a good business in the hospitality industry. Follows the same lines as Bar Rescue and Restaurant Impossible. It´s also entertaining.
8- Undercover Boss
This is a reality show on CBS that follows CEOs doing regular works on the line in their own businesses. It´s not the same as the other shows on this list where you can learn much stuff, but it makes for the sensitive side of entrepreneurship.
9- Redemption Inc
Another time Mr Wonderful is on this list. The show has Kevin O´Leary having several ex-cons trying to go the route of redemption by giving them challenges and ultimately investing in the winner´s small business idea. The show is on Canada, but I am truly hoping it makes the jump to American TV.
10- The Apprentice
This one is a classic already, and is in the reality competition genre. It´s more often about the drama than about the business part in itself. But the challenges feature marketing, branding and sales. You can catch some good ideas and advices while being entertained.
What do you think? Which is your favourite show for entrepreneurs on TV? Head to the comments and let me know. And follow me on Twitter for more rankings and lists.
Comments
comments