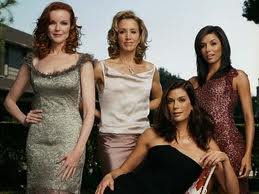 If you do not want the same thing that happened to people on court for the trial between Nicolette Sheridan and Marc Cherry you need to stop reading.
During the March 11 episode of the long-running ABC soap a major character will die.
There is a trial going on between show creator Marc Cherry and Nicolette Sheridan, the former star of the show, because of an altercation between them on set.
But who is dying on Desperate Housewives? Continue reading